Well I've been in a sewing funk lately. So, since I don't have anything brand new to share, I thought I'd post some of my older creations.

We used this picture on one of our home party invitations. It was pretty effective. :) This is my nephew and my oldest daughter.
















The Back packs that I made for treat bags for my sweet girl's 3rd birthday party.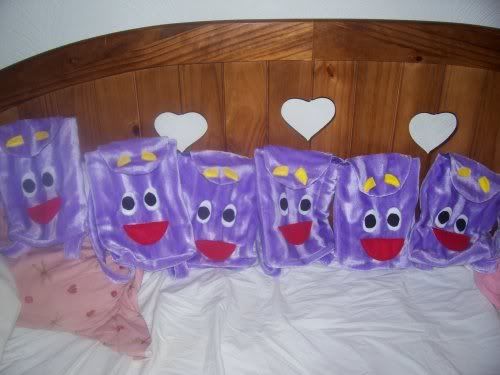 The dress I made for her 1st day of Preschool


















My spunky girl in her Auburn outfit; it's reversible and has an appliqued tiger on the other side.